This video is provided by AdVantageSM. International Comfort Products (ICP) is not responsible for the AdVantage program or services.
Introducing Neighbor Network® Plus from AdVantageSM
Direct mail has been a longstanding component of local advertising campaigns, and for good reason—it's effective!
However, use of direct mail has declined somewhat as digital marketing has risen to the forefront. Recent studies have indicated that direct mail is making a comeback:
► The average direct mail response rate when using a prospect list was 4.9% in 2018.1
That statistic may not sound impressive, but consider the following: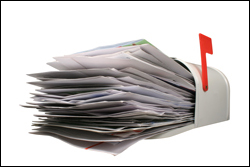 ► The response rate when using a prospect list for email, paid search, online display ads and social media ads was 1% or less.2
► The 4.9% response rate for direct mail was a 69% increase over 2017 figures.2
Direct mail has made a comeback as digital media channels have become overly saturated. The average person sees thousands of ads each day. Researchers have struggled to come to a consensus on exactly how many ads each person is served on a daily basis, but agree that it's a lot. Compared to the relatively few pieces of mail the average person receives each day, well-executed direct mail is far more likely to stand out among the clutter.
But that doesn't mean you should avoid digital marketing. Consider the following statistics:
► 81% of Americans now own a smartphone.3
► A recent study of Baby Boomers and Millennials found that they spend an average of 5 and 5.7 hours respectively on their smartphones—every day!4
► 69% of all adults in the United States use Facebook®, with 74% visiting the platform every day.5
Can you get the best of both worlds?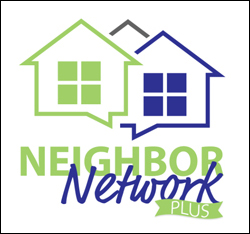 The best of both worlds would be combining direct mail and digital media in your advertising campaign. Forbes Agency Council reported a 25% increase in response rates when direct mail was combined with digital advertising.6 The Neighbor Network Plus program from AdVantage does just that. If you're looking for these kind of results, then this program may be the right fit for your marketing goals.
Neighbor Network Plus from AdVantage
This exciting new program combines direct mail with targeted Facebook video ads. Give AdVantage the name and address of a homeowner for whom you just completed a job, and within 24-48 hours they'll send targeted Facebook video ads to users living in a one mile radius of that homeowner. Corresponding direct mail pieces will be delivered to the same area within 10-14 days. This strategy provides digital impressions to the homeowner's neighbors, followed by a tangible hard copy. The Facebook ad will include the street name of the recent job, increasing the sense of confidence and community with your business.
Each program includes the following:

40 Jobs (2000 total direct mailers + Facebook Ads)
Quick and easy setup
Customized direct mail postcard
Coordinating Facebook ad
Weekly email reminder and link to make adding customer addresses easy.
Lead Generators are mailed to selected demographics around the customer address.
Facebook ads are delivered in the same 1 mile radius as the customer address.
Ad delivery begins within 24-48 hours and continues for 10 days.
Homeowner receives Thank You card.
Program is available for Heating and Cooling seasons with custom graphics for each season.
Cost: $3,250*
*Pricing is per season and the Neighbor Network Plus program is available in the U.S. only.
You can get signed up for the Neighbor Network Plus program today by contacting AdVantage at 865-690-1990 or support@i-createlocal.com. You can also reach AdVantage through the Secure Dealer Login on GoHeil.com. Look for the sign-up link on the Home Page of AdVantage "Neighbor Network Plus Spring Summer 2020."
Direct mail and Facebook Ad programs are also available separately through AdVantage.
Get the best of both worlds with the Neighbor Network Plus program from AdVantage!
---
AdVantageSM is a third-party service provider. International Comfort Products (ICP) is not responsible for the AdVantage program or services.
Facebook is a registered trademark of Facebook, Inc.
1https://www.postalytics.com/blog/statistics-on-direct-mail/
2https://www.warrantyweek.com/archive/ww20190919.html
3https://www.pewresearch.org/internet/fact-sheet/mobile/
4https://www.provisionliving.com/news/smartphone-screen-time-baby-boomers-and-millennials
5https://www.pewresearch.org/fact-tank/2019/05/16/facts-about-americans-and-facebook/
6https://www.forbes.com/sites/forbesagencycouncil/2016/06/01/how-to-deliver-a-one-two-punch-combining-direct-mail-with-digital-marketing-tactics/#17ed8d05252f