Comfort Promise™
Extended Service Agreement Program

All heating and cooling contractors know hot summer temperatures make for huge profits. It's relatively easy to make money during the hot summer months, but quite a bit harder once the temperatures cool off.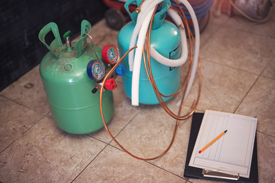 For many successful contractors, service agreements are the profit foundation during the non-peak months. They provide customers with peace of mind that repairs to their heating and cooling equipment will be covered and that downtime will be minimal.
Service agreement benefits your business by:
Providing steady income flow during the non-peak months.
Creating income producing hours for Service Technicians.
Improving customer loyalty as company visits increase.
Extended service agreements for Heil® products are offered through the Comfort Promise™ Program, which is fully backed and administered by AIG Warranty. The program is available in both the U.S. and Canada.
---
Here's what makes the Comfort Promise ESA such a great product for both dealers and customers: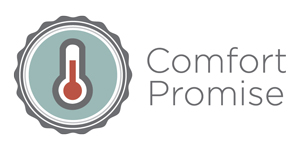 ► Sell directly to your customers
The Comfort Promise ESA Program can be sold directly by the Dealer to the customer on all Heil equipment.
► Required annual maintenance
All products covered by the contract require annual maintenance be performed by an authorized service technician. You'll have the opportunity to build customer loyalty by providing great service during regular annual maintenance checks.
► SelecRate
Dealers are reimbursed on a flat rate schedule based on repair codes. You'll know before you ever get to the job what you'll be paid for a covered repair. There's no uncertainty.
► Four service call rates
You can choose a plan that makes the most sense for the homeowner as well as your revenue requirements for performing repair services. You'll be able to choose from four different labor reimbursement rates.
► Unified administrator and insurance provider relationship
AIG Warranty provides both the underwriting and administration of the program. The company is one of the industry's premier service contract administrators, currently servicing over 75 million active contracts throughout the United States.
► Fully transferrable
For a nominal fee, the program allows the current homeowner to pass the service contract on to a new owner. For more information about the fee, contact AIG's dealer support representatives.
► Easy online access
It's easy to file claims and manage contracts online. Just fill out the standard parts warranty with the current system and follow the link to the AIG site to easily complete filings.
---
Before you begin selling the new ESAs, you must enroll in the Comfort Promise program. Questions regarding new coverage and pricing should be directed to AIG. Additional information regarding AIG Warranty is available at www.aig.com.
If you have questions, contact the Comfort Promise Support Team:
Toll-free: (866) 525-2454
Email: hvacsupport@sndirect.com
Login Website: http://www.comfortpromise.com
NOTE: Comfort Promise ESAs will be sold, administered and adjudicated solely by AIG. Contracts sold under the program are fully insured by AIG, its subsidiaries or affiliates, which carry an "A" rating with A.M. Best.
Comfort Promise™ is a trademark of Akita, Inc.