Microf®:
Providing Flexible Payment Options for
Replacement Residential Heating & Cooling Systems
As financing becomes an increasingly important piece of the sales puzzle, it's important to know your options as a heating and cooling contractor. Did you know that as a Heil® dealer you have access to Microf?
What is Microf?
Microf is a leading provider of residential lease-to-own solutions in the HVAC industry. Microf meets residential customers' growing need for flexible payment options for replacement heating and cooling systems.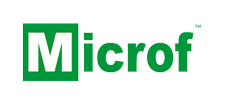 How does Microf work?
Microf offers rent-to-own options for residential heating and cooling customers with multiple payment and term options. The online application process is easy and provides immediate decisions—no waiting for approval.
Microf does not use FICO in rendering a decision. This system means high approval rates—up to 75% of the customers turned down by traditional finance companies are approved by Microf.1

The program is available at no cost to you with fast funding terms.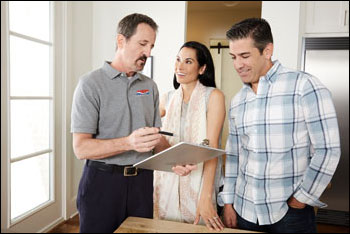 How can Microf benefit your business?

► Gain incremental business by making a new HVAC system purchase easier for two types of customers—those with few financing options and those not wishing to impact their credit score by using traditional financing.
► Offer lease-purchase options for residential replacement heating and cooling systems for customers who may not be approved through traditional financing institutions.
► Provide convenient and affordable monthly payment options based on 36, 48, or 60 months to ownership terms.
Which customers would use Microf?
► Microf is a great secondary finance option for customers who have medium to low credit scores and may not be approved by traditional lenders.
► Investors, landlords or house flippers—these groups may not want to impact their credit score for an HVAC system replacement in what will not be their primary residence.
Remember, financing can be the one key factor that closes your next sale!
For more information on Microf please contact your distributor.

Microf and the Microf logo are registered trademarks of Microf, LLC
1Consumers are subject to credit approval by Microf.