Five Tips for Embracing the New Branding Rules on Facebook1
Use the Algorithm to Your Advantage

Earlier this year, Mark Zuckerberg, founder of Facebook, made a major announcement about the social media platform and how its new algorithm will affect businesses in the future.

On January 11, 2018, Zuckerberg posted, "...We're making a major change to how we build Facebook. I'm changing the goal I give our product teams from focusing on helping you find relevant content to helping you have more meaningful social interactions.

...As we roll this out, you'll see less public content like posts from businesses, brands and media. And the public content you see more will be held to the same standard — it should encourage meaningful interactions between people."2
You've been successfully marketing your HVAC business on Facebook for the last several years. What does this new algorithm mean for your brand? And, how can you use it to your advantage?
Here are five tips for embracing the new Facebook branding rules so your business posts provide "more meaningful social interactions" for customers and continue to show up on top of the newsfeed.
---
1. Get People Thinking, Talking and Debating Through Awesome Content: You've been posting engaging content on Facebook, but that strategy is even more important as we strive to create "more meaningful interactions." Include more helpful, educational content about HVAC, DIY and home improvement topics rather than promotional or sales-related posts on your Facebook page. Ask questions to get your fans talking and debating online (i.e., How often should your furnace filter be changed? How do you prepare your yard for summer? Share your tips and photos.). Get them involved and encourage Facebook followers to actively comment on and share your posts.
---
2. Use More Video: Let's face it: Facebook videos get people talking. According to Tech Crunch3, Facebook users watch over 100 million hours of video daily. If you haven't incorporated video into your Facebook social media strategy yet, it's time to get that smart phone out and take a few short clips.
Facebook even has a feature called Facebook Live®4, which allows you to connect with followers sharing live video, almost like a broadcast. You can interact with viewers in real time and respond to questions via live video.
It's Easy to Incorporate Video with Facebook Live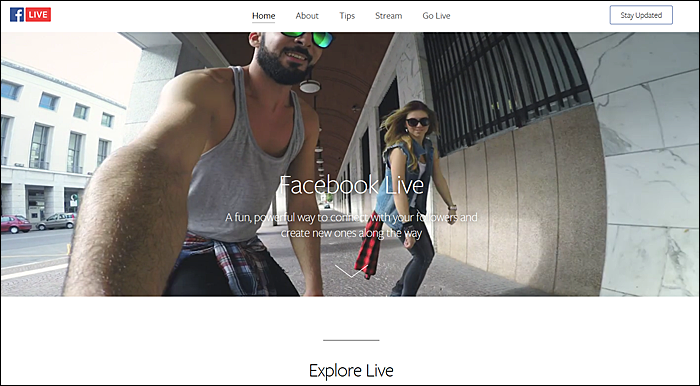 ---
3. Share Content Through Employees: Encourage willing members of your team to share relevant information online. If employees share your business content, it increases your Facebook reach to include all of their friends and networks as well.

According to Bambu by Sprout Social®5, it's easy to start a social media employee advocacy program and provide guidance for employees on company news they can share. There are two benefits to this approach: 1) "people are 16 times more likely to read a post from a friend than the brand itself" and 2) employees feel more vested in the company if they can assist with the social marketing strategy.
Keep in mind that you as the business owner are technically an employee too. Be sure to share business-related posts on your personal Facebook page to get your friends and family talking about it and extending your reach.
---
4. Create/Join Facebook Groups to Keep the Conversation Going: Ever heard of or joined a Facebook group? A Facebook page is the official online profile for your business or brand. Facebook groups usually have a smaller but more targeted following. According to Facebook, "a group allows people to come together around a common cause, issue or activity to organize, express objectives, discuss issues, post photos and share related content."

You can create your own Facebook group or join an existing group to connect with current/potential clients and others who are interested in the same topics you are: HVAC, DIY, home improvement, etc.
Click here for instructions on creating a Facebook group. Or, to discover existing groups on Facebook based on your interests, login to Facebook, select the Down Arrow next to the Help Button on the top right of the screen and choose "Groups."
Create a Facebook Group to Keep the Conversation Going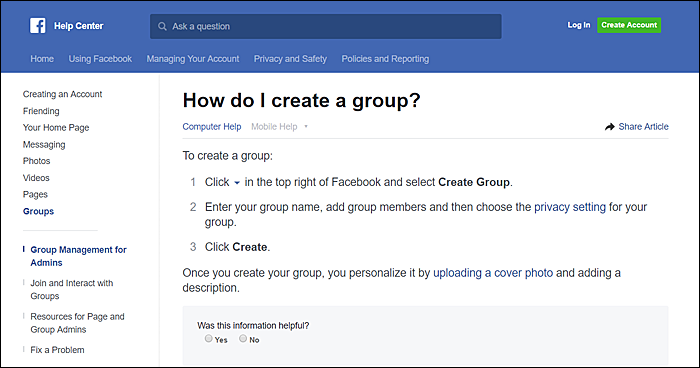 ---
5. Facebook Ads May Be Worth Every Penny: You have to pay for Facebook ads, but they may be worth their weight in gold if they get you in front of the right demographic with the right message at the right time so you gain new customers (and walk away with more sales!). Facebook ads are worth looking into, especially now that the new algorithm has decreased the potential for organic reach. Click here to learn more about Facebook ads.
Facebook Ads are Golden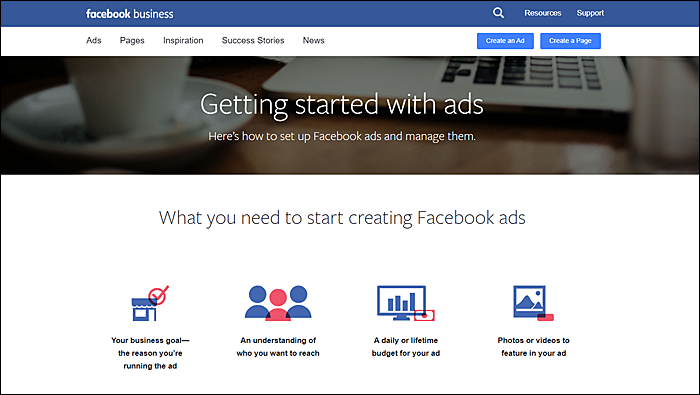 ---
Hopefully you have a better understanding of the latest Facebook algorithm and how you can continue to effectively brand your HVAC business on the social platform. Unique posts, video, employee/group advocacy, and Facebook ads are just a few ways to create more meaningful social interactions for users and keep your brand on top of the newsfeed.
---
1 Facebook is a registered trademark of Facebook, Inc.
2 https://newsroom.fb.com/news/2018/01/news-feed-fyi-bringing-people-closer-together/
3 https://techcrunch.com/2016/01/27/facebook-grows/
4 Facebook Live is a registered trademark of Facebook, Inc.
5 Bambu by Sprout Social is a registered trademark of Sprout Social, Inc.