Otis
Otis®
A closer look at the corporate family that stands behind you
when you sell Heil® products part 2
By selling Heil products, you're part of something much larger than you probably realized.
As mentioned in Part 1, Heil products are manufactured by International Comfort Products (ICP), and today ICP is part of United Technologies Corp. (UTC). According to Fortune Magazine, UTC ranks as one of the 50 largest corporations in the United States.1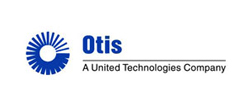 UTC's business is not limited solely to the HVAC industry. A leader in the global building and aerospace businesses, UTC serves customers in the commercial aerospace, defense and building industries and ranks among the world's most respected and innovative companies.

One of UTC's four business segments is Otis, the world's largest manufacturer and maintainer of people-moving products, including elevators, escalators and moving walkways. Founded more than 160 years ago by the inventor of the safety elevator, Otis offers products and services through its companies in more than 200 countries and territories, and maintains approximately 1.9 million elevators and escalators worldwide.
History
Perched on a hoisting platform high above the crowd at New York's Crystal Palace, a pragmatic mechanic shocked the crowd when he dramatically cut the only rope suspending the platform on which he was standing. The platform dropped a few inches, but then came to a stop. His revolutionary new safety brake had worked, stopping the platform from crashing to the ground. "All safe, gentlemen!" the man proclaimed.

The man riding the hoist was Elisha Graves Otis, the founder and namesake of the company. With his safety brake, Otis literally started the elevator industry. His invention enabled buildings – and architects' imaginations – to climb ever skyward, giving a new and bolder shape to the modern urban skyline.

Mr. Otis sold his first safe elevators in 1853. Today, more than a century and a half later, Otis still stands as the world's leading elevator company, with more than 60,000 employees serving customers in nearly every country on earth.

Key Products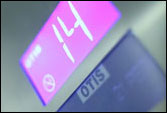 Elevators
Otis has a long history of meeting new challenges with ongoing innovation. While a wide range of elevators exists to fit every need, they fall under three basic types: gearless traction, geared traction and machine-roomless.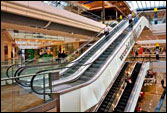 Escalators & Moving Walkways
Otis wrote history with the introduction of the escalator in 1899. Today, Otis continues to improve the product through ongoing innovation. Similarly, Otis' moving walkways offer safety, reliability and efficiency for both commercial and public applications. Escalators and moving walkways are commonplace in airports, transit systems and shopping centers and offer an array of options.

Scope of Business:
Over 67,000 employees
$11.9 billion in sales
Installed base: Approximately 2.6 million Otis elevators and escalators in operation worldwide
Service Base: Approximately 1.9 million elevators and escalators serviced by Otis worldwide
Interesting Facts

They introduced the world's first safety elevator to the market in 1853.
Their companies maintain 1.9 million elevators, escalators and moving walkways worldwide.
The company's two tallest elevator test towers are located in Shibayama, Japan (505 feet or 154 meters above ground; 89 feet or 27 meters below ground) and Bristol, Conn., United States (384 feet or 117 meters above ground).
From humble beginnings in Yonkers, New York over 150 years ago, to the worldwide industry leader it is today, Otis' long history is a testament to safety, service and performance.

For more information, on Otis, click here.
Be sure to check back soon for a deeper dive into UTC business unit Pratt & Whitney in Part 3.
1http://fortune.com/fortune500/list/