The Details Matter

Customer Service Superiority &
Customer Service Attitude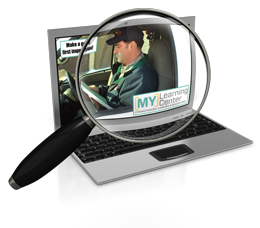 First impressions matter, particularly when you're meeting a potential customer for the first time. Check out these new courses on My Learning Center to learn get all the details right and make a great first impression on every call!

These two courses are part of a five course customer service series. Both courses are NATE accredited. The Customer Service Superiority & Customer Service Attitude courses explain why urgency, empathy and a positive attitude maximize first impressions and boost professional relationships. These courses also reinforce the importance of paying attention to details and completing paperwork. Based on actual events, the phone calls and videos in these courses are lively and relevant.
The courses are presented by Steve Coscia and are currently available on My Learning Center.
---


---
Dealer Feedback on Steve Coscia's Courses:
"Steve Coscia's courses share more useful information per minute than anything
else we've seen. These courses are relevant and informative."
---
About the Presenter:
Steve Coscia is one of the most widely published and quoted authorities in trade publications on the topics of customer service and soft skills. He has earned the Certified Speaking Professional® (CSP) designation from the National Speakers Association. The CSP is the highest earned designation for professional speakers worldwide. His strategies cut through the clutter and focus on the key tactical behaviors which enable a company to become world class.
---
---
My Learning Center is an easy way to learn more about the latest Heil products, programs, sales, customer service and marketing tips on your home or office computer, at a time that's convenient for you.