Before you plan your next advertising campaign, you should ask yourself three important questions: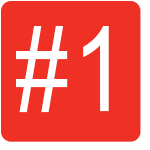 What is your advertising budget?
No one likes to talk about budgets, but in order to realistically explore your advertising options, it is important that you determine how much you are willing to spend. You don't have to spend a fortune on advertising to be successful, but you should have some funds set aside for this purpose. Think of it as an investment in your business.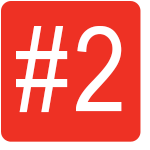 What do you want to accomplish?
Simply putting your company's name on advertisements and purchasing sponsorships may help with name recognition and even generate some additional business. However, you should have a specific goal or goals in mind in order to focus your efforts on the right media and get the best return on investment. Your goals could be things like:
Improving company name recognition
Attracting new customers
Scheduling more service calls
Selling more new equipment
Expanding your service area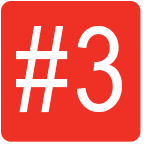 Who is your target audience?
Your target audience is the set of potential customers that will help you meet the goals you selected in question #2. In general, your target audience is probably homeowners with homes of a certain age located in a specific geographical area. However, some specifics about your target audience will be determined by your goals. For example, if you want to sell new equipment, you won't want to advertise to homeowners in a newly built subdivision.

For the most efficient results, the audience of your advertisements should be as closely aligned with your target audience as possible. Otherwise you will be paying to reach people who either aren't interested in what you offer or fall outside your service region.

---
While you take some time to answer the questions above, you can focus on the basics of advertising your business:

Don't Forget About Your Truck


Your truck should be a rolling billboard for your company. If you conduct service calls in an unmarked van, you are missing opportunities to build awareness every single day.While you are working inside the home, neighbors will not know if some sort of repair is being completing inside or if the homeowner simply has a visitor. Make sure they know your company is working there that day.
For special pricing on truck and van wraps, click here.
Wear Uniforms
Even if you're a one-man operation, a company uniform lends authority and professionalism to your business when you first walk through the door.
For more information on Heil uniforms, click here.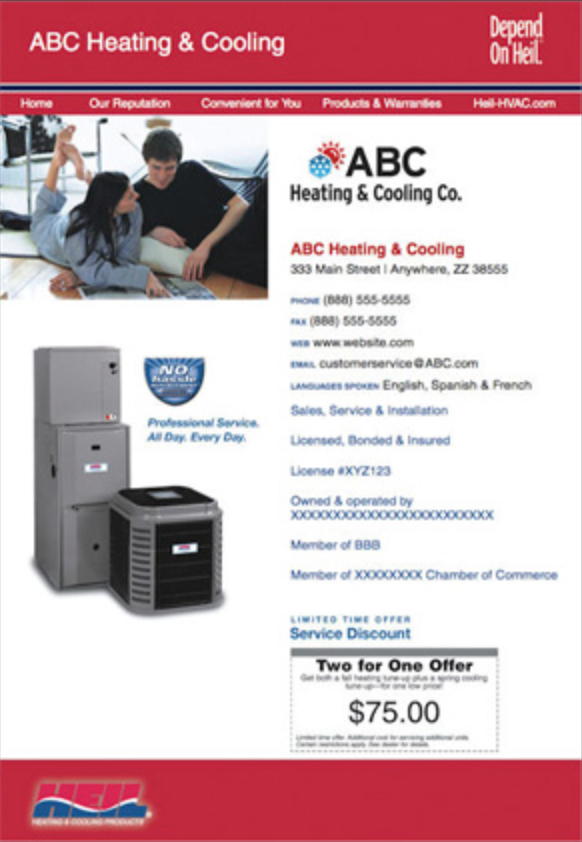 Maintain a Company Website
A relevant company website provides great visibility to your business and helps customers find you. Make sure to update yours frequently. Many potential customers seek out a contractor online first. If you don't have a company website, those potential customers may not know you even exist.
Build a Social Media Presence
It's important to build online relationships with clients so they call YOU next time they need new HVAC products or services. Customers spend an average of two hours on social media every day. You want to make sure they can easily find you and connect with your business.
For tips and free tools, click here.

Explore Business Building Tools


This GO Online Dealer Resource Center includes a comprehensive collection of tools to help you develop and implement an effective advertising campaign for your business. Click on "Business Building Tools" in the upper right corner of this screen to access logos, sample ads, direct mail programs and other great resources for advertising in your area.
Be sure to check back on GoHeil for Part 2, where we will discuss what types of advertising are best for your business.