Managing Generations in Your Company

Management & Retention Series
Are you aware of the differences in attitudes and expectations among today's four generations in the workforce? An effective manager must understand these differences and act accordingly.
This series of five courses will teach brand new managers as well as the veteran managers how to understand generational motivations within the workforce. The days of treating everyone the same are long gone.
The courses discuss segmenting your workforce by not only age, but also the skill and talent needed to excel. Additionally, discover how to transfer knowledge from one generation to the next through mentoring.
The courses are presented by Cam Marston of Generational Insights and currently available on My Learning Center.
---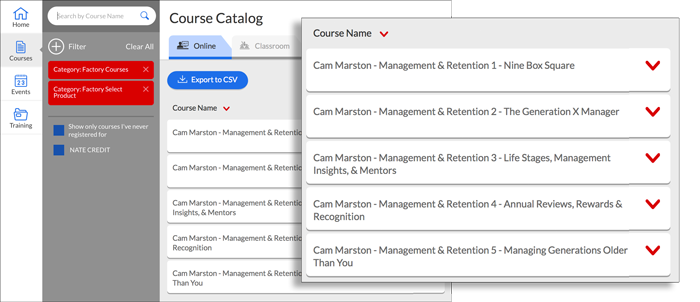 ---
About the Presenter:
Cam Marston is a leading expert on generational change and its impact on the workplace and marketplace. As an author, columnist, training and development designer, and lecturer, he imparts a clear understanding of how generational demographics are changing the landscape of business.
---
How Do I Access My Learning Center?
My Learning Center is easy to access and use. In a matter of minutes, you can be online participating in a training session.

Click here to learn how to access My Learning Center
If you have any questions, please email MY Learning Center.
---
My Learning Center is an easy way to learn more about the latest Heil products, programs, sales, customer service and marketing tips on your home or office computer, at a time that's convenient for you.