We've Made Our 90% Furnaces 100% Easier to Install and Service
Heil® Condensing Gas Furnaces
Are Better Than Ever!
Product Improvements Make Heil Furnaces Easier to Sell, Install, and Service.
Please WATCH THE VIDEO above to see the new and improved Heil® Performance, QuietComfort® and QuietComfort® Deluxe 90+% AFUE furnaces with product improvements suggested by dealers like you. You can also click here to download the 90% Furnace Enhancements Summary.

Heil condensing gas furnaces provide consumers with energy efficiency, increased comfort, and durable performance. And now, they are even easier to sell, install and service with these product enhancements. Let's check out the Heil Performance, QuietComfort and QuietComfort Deluxe furnace improvements in more detail in the diagram below:
Heil 90% Furnace Enhancements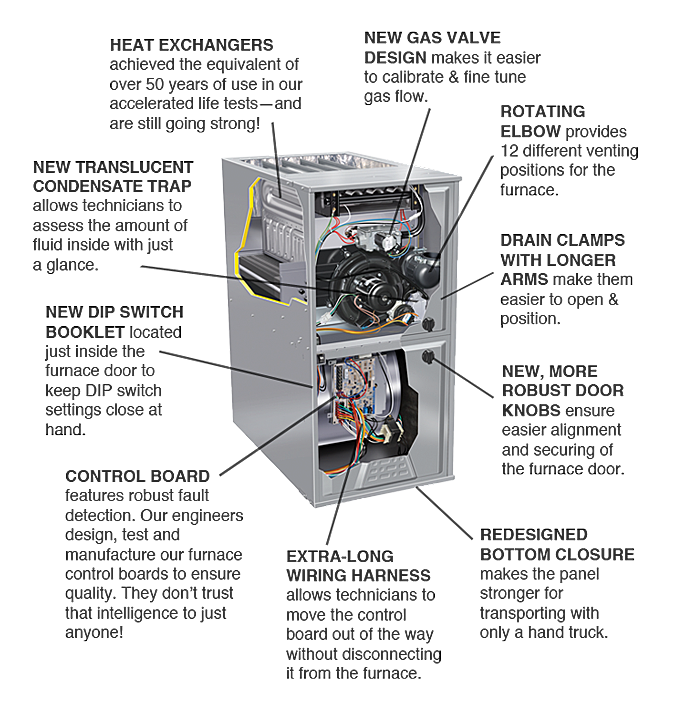 ---
As you can see, Heil condensing gas furnaces are better than ever! We've made our 90% furnaces 100% easier to install and service.

---