When you run a direct mail campaign to promote your business to potential customers, you face two key challenges:


1. How do you ensure your mailer stands out from the clutter?
2. How do you know which direct mail pieces are working?
AdVantageSM just rolled out two new enhancements to help you overcome these challenges. These new features are easy to use and available at no additional cost!
---
1. Personalized Direct Mail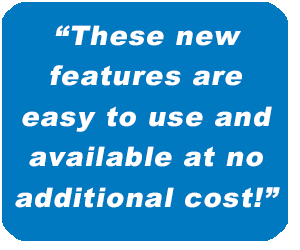 Interacting with your customers on a first name basis helps your company connect with them on a personal level. According to a recent study by InfoTrends, over 84% of U.S. consumers reported that personalization made them more likely to open a direct mail piece.1
AdVantage now offers you the option to personalize your direct mail campaigns. Add your customer's name to your lead generation, service reminder or thank-you cards to make them more personal and improve your response rate. It's easy to do and doesn't cost extra.
Follow these simple steps to personalize your next custom mailer:

1. On the "Card Editor" screen, click "Name" from the menu at the top of the proof.
2. Format and style the salutation in the pop up window and click "OK."
3. Move the salutation into the ideal location on the card.
4. If you do not like the finished product, click on the sample salutation and the pop up window will reappear.
5. Approve the proof and move on to "Recipients" to complete your order.