Selling to the Generations

Sales & Service Series
Have you ever struggled to connect with customers who are a different age than you? If you're like most people, the answer is most certainly yes.

Each course in this four-part series focuses on one of today's four generations. This series isn't about who the generations are but rather what makes those in each generation tick.
The things you find valuable about the products and services you offer may not be the same things each of your customers find valuable. Understanding these differences and acting accordingly is a key factor in successful selling. These courses will give you the tools to approach your customers with an informed generational perspective.

The courses are presented by Cam Marston of Generational Insights and currently available on My Learning Center.
---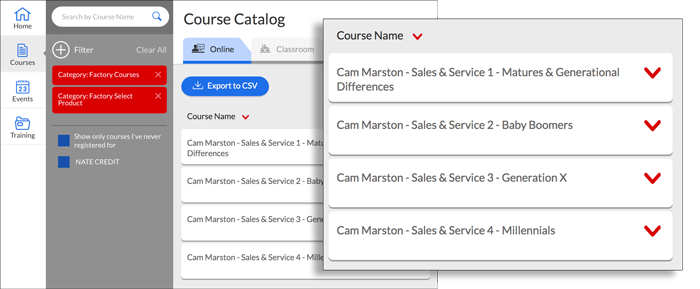 ---
About the Presenter:
Cam Marston is a leading expert on generational change and its impact on the workplace and marketplace. As an author, columnist, training and development designer, and lecturer, he imparts a clear understanding of how generational demographics are changing the landscape of business.
---
HOW DO I ACCESS MY LEARNING CENTER?
My Learning Center is easy to access and use. In a matter of minutes, you can be online participating in a training session.

Click here to learn how to access My Learning Center
If you have any questions, please email MY Learning Center.
---
My Learning Center is an easy way to learn more about the latest Heil products, programs, sales, customer service and marketing tips on your home or office computer, at a time that's convenient for you.