---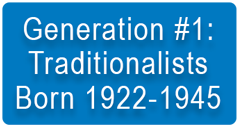 These workers were born between 1922 and 1945. They possess conservative values and a sense of duty and loyalty. They are hard-working but may be intimidated by technology. This group has reached retirement age and 80%-90% of them have retired and are no longer in the work force.
---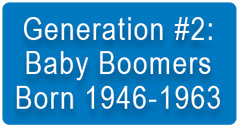 This generation was born immediately following World War II, from 1946 through 1963. They question authority but are driven and career-focused. Personal fulfillment is a big motivator for them. They currently hold and control nearly 70% of the wealth with our country and are the largest segment of business owners in the industry.
---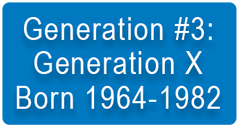 Born between 1964 and 1982, this generation is self-reliant, skeptical and far more tech-savvy than previous generations. They often reject established rules. Generation X is smaller than the Baby Boomers by nearly 20 million people.


---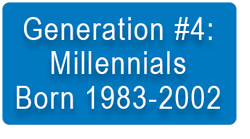 This newest and largest generation was born between 1983 and 2002 and has not yet fully entered the workforce. A highly social group, they are extremely educated, family-focused, optimistic. However, they do need structure to truly excel.1


---
What do age demographics have to do with it?
The vast majority of Traditionalists are no longer in the workforce and Baby Boomers are reaching retirement age at a rate of 10,000 people per day.
Generation X is nearly 20% smaller than the Baby Boomers according to recent census data.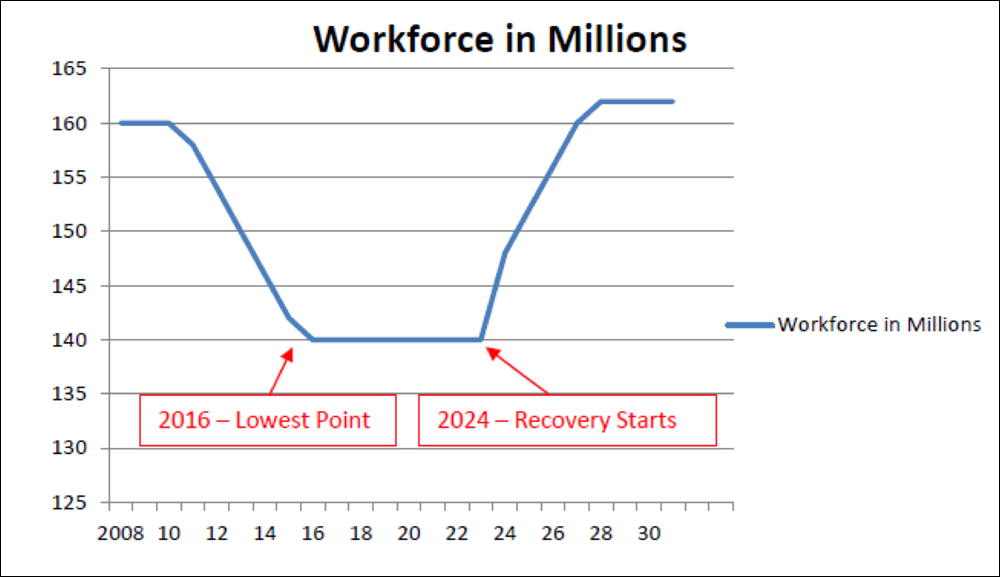 While the Millennial generation is the largest, most of them have been told they need to go to college to get a good job, with 65+% of high school graduates continuing to college. Thus the Millennial workforce, for the most part, has delayed their arrival. They won't fully arrive until 2025.
These factors have created a large "void" or "trough" of available workers for our industry and many others, especially in the 18 to 35 age bracket.
Further compounding the issue, because Millennials believe they need to go to college to get a good job, significantly fewer of them have an interest in the skilled trades.2
Fewer workers in the experienced employment ages (30-55) plus a delay in the millennial generation entering the workforce to gain experience combined with their lack of interest in skilled trades explains why you can't find qualified installers and technicians.
How can you overcome these demographic challenges?

1. You must sell good jobs to leverage your existing labor. High efficiency equipment and accessories provide better margins and larger profits for a comparable amount of labor. It is essential that you share high efficiency equipment and accessory options during every sales opportunity to maximize the profit opportunity from each sale.
2. Your business must be profitable in order to pay high enough wages to attract and retain the right candidates. Make sure your entire staff is trained on the features and benefits of all the products you offer so that they can more effectively sell them to customers. Capturing the profit opportunities requires a complete team effort.
How do you attract the best talent?
1. Show candidates a path to $100K+ per year for technicians. That may sound like a lot of money for a technician, but consider the following example:
The average wage of an experienced technician in 1970 was $10 per hour.
Adjusted for inflation in 1990, that wage becomes $33 per hour.
Adjusted for inflation in 2017, that's now $65 per hour, or annually $130,000.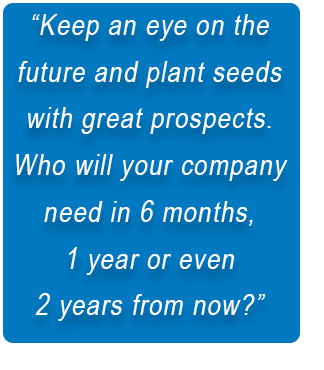 2. Build the benefits of working for your company, including:
Great tools
The best vehicles
On call time
401K and other benefits
Paid training
Career advancement
3. Have clear job descriptions that outline duties and expectations.
4. Look outside the HVAC industry for candidates. Consider retail-talented candidates with good communication skills. We can train technical easier than behavioral.
5. Understand company reputation matters! The experienced technicians know which companies are the best to work for.
How do you make sure you hire the right candidate?
1. Make sure their abilities and motivations are appropriate for the position. Hiring a good candidate, but for the wrong position, is the same as making a bad hire.
2. Ensure their personality is a good fit for the job and industry. Avoid a candidate with the following traits:
Too independent and competitive or does not like being told what to do.
Extremely emotional, restless and can't deal with high stress situations.
Overly "frank", which may come across as rude.
You can hire for attitude and train for skill!
3. Recruit continually. Simply using coincidental hiring will not net you the best possible team. The stars of the industry are not out looking for work. You must recruit them! You need to "sell" them on why they should work for you.
4. Keep an eye on the future and plant seeds with great prospects. Who will your company need in 6 months, 1 year or even 2 years from now.
We will discuss how to retain your best employees in Part 2.