Are Your Technicians Repairmen or Professionals?

Professional Service Technicians
Offer Solutions
It is common for service technicians to distance themselves from the sales side of the HVAC business. Often, they desire to simply fix what is broken, rather than to offer additional air quality, safety or comfort solutions to their customers.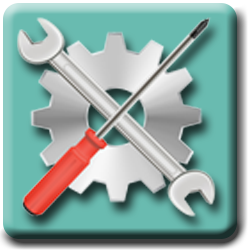 Imagine going to the doctor with a bad cold, and the doctor detects an unrelated health issue during his examination. Wouldn't you expect your doctor to mention the unrelated health issue?
Or consider an auto mechanic who, while rotating your tires, sees that you have a slow leak in one of your brake lines. Wouldn't a real professional offer to fix that problem as well?
Accessory sales in our business are about providing a service for our customers. A professional HVAC technician not only repairs what is broken but also offers solutions to a customer that will:
Improve their indoor air quality.
Increase their comfort by decreasing the down time of the unit during peak season.
Reduce the future cost of operation.
Are your service technicians repairmen or professionals? Customers often have problems that they haven't noticed. Professionals diagnose those problems, communicate them to the customer, offer solutions and allow the customer to decide.
Your friends at My Learning Center can help you and your service technicians with tips to identify and offer solutions to your customers. Our online courses offer a practical solution to get you and your technicians the training needed to be the best that you can be. They are available 24/7 and qualify for Elite Dealer hours.
Online Courses- Available 24/7

Course Title

Instructor

Hours

Clarifying a Buyer's Needs

Lodestar Consulting

1/2

Five Customer Buying Principles

Grandy and Associates

1

Introduction to Spin Questions

Lodestar Consulting

1/2
Click here to learn how to access My Learning Center
To access My Learning Center click the My Learning Center tab after securely logging into your GoSite.

If you have any questions, please email MY Learning Center.