Are You Ready for the Busy Cooling Season?
It's cold outside.
Why plan for the cooling season now?
Winter may be in full force right now, but the temperature outside will begin rising before you know it. When it does, customers will start looking for new cooling equipment. Will you be ready to help them finance their new HVAC system?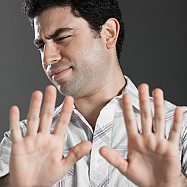 Why worry about financing now?
Special preseason financing offers from Heil® are just around the corner. Details are still being finalized, but past offers usually gave dealers discount pricing on selected consumer financing interest rates and payment plans. This year's offers will be announced in March and will be available only for a few weeks leading up to the cooling sales season.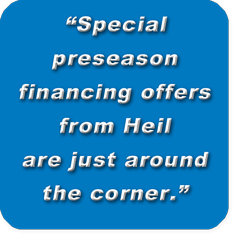 Why is financing important?
Most customers are not financially prepared for the significant upfront cost of a new HVAC system. Financing allows them to afford both a new system AND a higher efficiency system with more accessories. Selling higher efficiency systems with extra accessories will allow you to maximize your margins on each sale.

When should you offer financing?
At every opportunity. Mention it in your ads, social media posts, website and anytime you meet with a customer to discuss their home comfort needs. You don't have to wait for the special offers to kick in to begin offering financing.
How to enroll:
Click here to read more about the program and download an enrollment package. Then follow the dealer enrollment instructions in the package.

Why enroll now?
Signing up with Wells Fargo retail services is easy but could take up to 14 business days for approval. Sign up now to take advantage of the spring preseason financing promotions that will keep your cash register ringing between heating and cooling season.

Click here for information about the Heil financing program.
Watch for details on how this year's Heil spring promotion can help you close more sales!