Like Us on Facebook®
Thumbs Up...Start Sharing with Us on Facebook® Today!
Like Us: Heil® Heating & Cooling Products is proud to announce the launch of its new Facebook®1page! Please visit us and Like our page.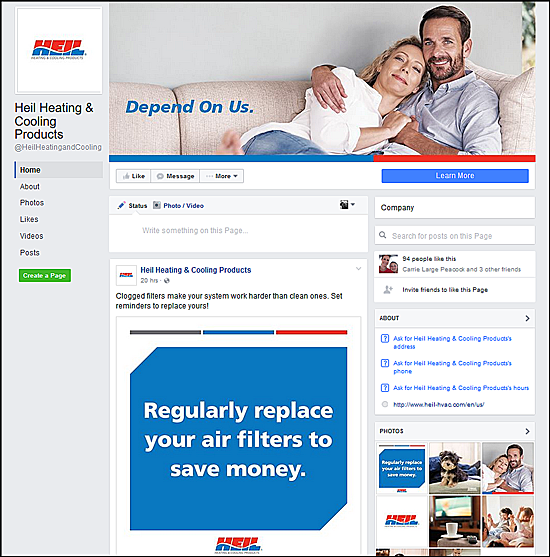 ---
Why Facebook?: Check out these statistics on the amount of potential customers we can reach on Facebook and how Facebook is influencing their purchasing choices.

---
Share with Us: We'll be posting product information, HVAC tips and DIY suggestions each week and would love for you to share through your Facebook channels as well!
Here is an explanation of the types of posts we'll be creating:

Brand: Product callouts, dealer locator, warranty information, financing information, and website links.
HVAC: HVAC tips, facts and fun.
Home Improvement and Lifestyle: Home improvement tips and statistics; lifestyle information.
Be sure to visit us and Like our page today!
---
1 Facebook is a registered trademark of Facebook, Inc.